La segunda visita de Arctic Monkeys a la Ciudad de México se llevó a cabo la semana pasada con mucha mayor organización que la primera vez, dejando a todos con un buen sabor de boca.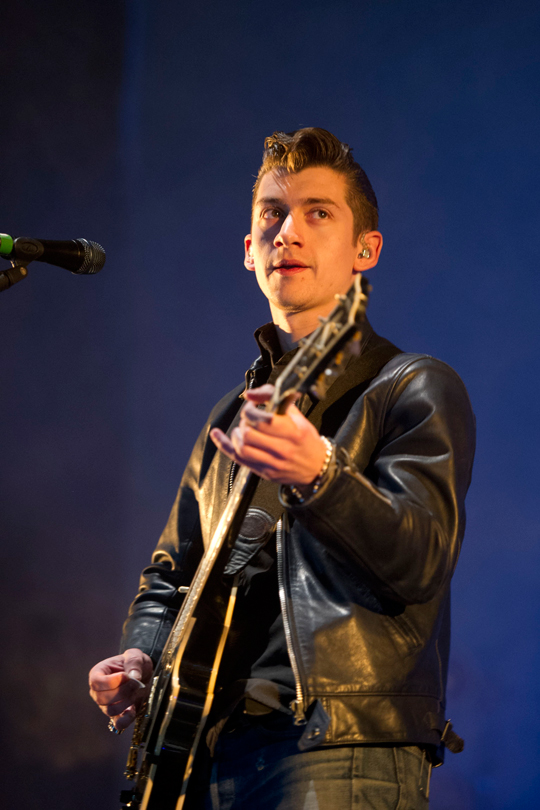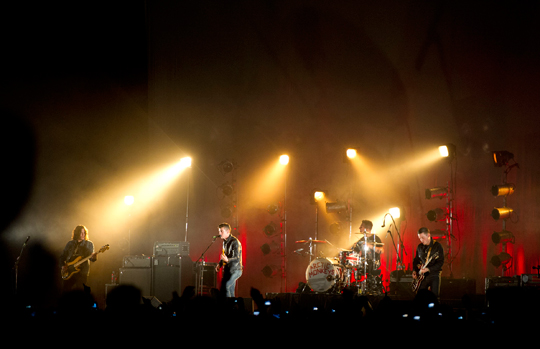 La banda ya no es novedad alguna. Vamos, ya tienen 4 discos, con un puñado de canciones muy buenas que en teoría prometen un directo demoledor y efectivo. Y en la práctica es mas o menos eso lo que ocurre. Desde las 9:20, hora en que salieron, hasta un poco antes de las 11, soltaron un arsenal de canciones más concentradas en su segundo y
cuarto
discos. Por ahí sonaron "Don't Sit Down 'Cause I've Moved Your Chair", "Teddy Picker", "The Hellcat Spangled Shalalala", "If You Were There, Beware", "Brick by Brick" y muchas más.
Por supuesto que tampoco podría ignorarse al tan cacheteado
Humbug
, del cual tocaron "Crying Lightning" y "Pretty Visitors". Muy pocas, para mi gusto, pero supongo que nunca se puede tener contento a todo el mundo. Al fin de cuentas, los cambios que la banda de Sheffield ha tenido a lo largo de más de 10 años de trayectoria se mezclan bastante bien gracias a la gran energía que proyectan en el escenario. Aun más, no necesitan escenarios elegantes o gran parafernalia para dar un buen show: bastó con un muro gigante blanco en donde se proyectaban las sombras de la agrupación.

No podían faltar las canciones clásicas de aquel maravillososo Whatever People Say That I Am, That's What I'm Not. Por supuesto que fueron poquitas ("Still Take You Home", "The View From The Afternoon", "I Bet You Look Good On The Dancefloor" y "When The Sun Goes Down"), de seguro se cansan de tocar lo mismo después de tanto tourear, pero les aseguro que con ellas bastaron para hacer sentirse de 15 otra vez a más de un asistente del Palacio de los Deportes.

Y por si el peinado de rockabilly de Alex Turner no fuera lo suficientemente relevante, los Arctic Monkeys publicaron algunas horas después del gran concierto un video promocional para "R U Mine?", grabado nada más ni nada menos que en el domo de cobre, lugar de los buenos conciertos y el rebote del sonido.
Fotos de
Fernando Aceves
. Mirad acá el
setlist completo
.